QULIPTA™ is a pill that significantly reduced monthly migraine days across 12 weeks in clinical studies
QULIPTA (atogepant) is a prescription medicine used for the preventive treatment of episodic migraine in adults.
GETS RIGHT TO WORK
TO PREVENT MIGRAINE ATTACKS
KEEPS MIGRAINE ATTACKS
AWAY OVER TIME
 IN A 3-MONTH STUDY, QULIPTA SIGNIFICANTLY REDUCED MONTHLY MIGRAINE DAYS.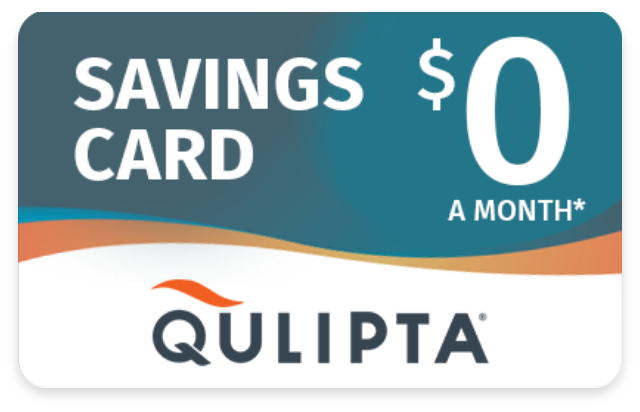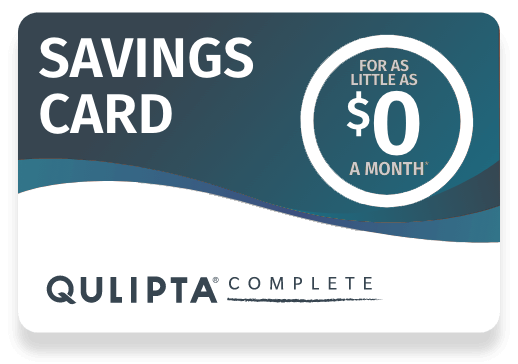 SAVINGS AND SUPPORT MADE SIMPLE
SAVINGS & SUPPORT

MADE SIMPLE
ENROLL TODAY AND LEARN HOW YOU COULD SAVE ON THE COST OF QULIPTA*
*Eligibility: Available to patients with commercial insurance coverage for QULIPTA® (atogepant) who meet eligibility criteria. This co-pay assistance program is not available to patients receiving prescription reimbursement under any federal, state, or government-funded insurance programs (for example, Medicare [including Part D], Medicare Advantage, Medigap, Medicaid, TRICARE, Department of Defense, or Veterans Affairs programs) or where prohibited by law. Offer subject to change or termination without notice. Restrictions, including monthly maximums, may apply. This is not health insurance. For full Terms and Conditions, visit QULIPTASavingsCard.com or call 1.855.QULIPTA for additional information. To learn about AbbVie's privacy practices and your privacy choices, visit https://privacy.abbvie
To Pharmacists: For further information, please contact 800-364-4767.